3 More Innovation Contests
The response to the original post of three interesting innovation contests was so positive, I've decided to start collecting contests and then posting them on the blog and on the twitter stream. I'm not sure why there is such a strong interest in contests. Maybe it has something to do with wanting t
The response to the original post of three interesting innovation contests was so positive, I've decided to start collecting contests and then posting them on the blog and on the twitter stream.  I'm not sure why there is such a strong interest in contests.  Maybe it has something to do with wanting to have some validation of our creative ability.  At the same time, rejection of our ideas can be a challenge to our psyche.
Here are three more innovation contest that you may be interested in.

YouTube Video Contest to Recognize Infection Prevention Practices that Improve Patient Care – To highlight innovative infection prevention practices nationwide and to showcase original ways of improving patient care, 3M Infection Prevention Division today introduced the3M™ Innovation Award YouTube™ Video Contest. This multi-phase contest will recognize the creative and innovative efforts of individuals and teams in healthcare facilities across the country who work to reduce the risk of healthcare-associated infections (HAIs).  Deadline: 9/13/2010 [link]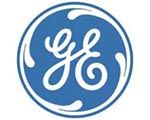 GE has delved into the open innovation arena, recently launching its Ecomagination Challenge that solicits ideas for new business ventures relating to how to build the next-generation power grid. Anyone over 18 years of age can submit an idea, and the winners will receive $100,000 in cash prizes as well as a slice of $200 million in venture capital offered by its four investment partners.  The GE contest will be closed to entries on Sep-30-10 .  Entries will be judged on originality, feasibility and impact. Deadline: 9/30/2010 [link]
Accelerate Michigan Innovation Competition
Accelerate Michigan Innovation Competition is an international business plan competition which highlights Michigan as a robust and vibrant venue for innovation and business opportunity. The competition fuels innovation-based business growth by uncovering the best and brightest new business concepts from local and global entrepreneurs, exposing those opportunities to potential investment capital and fostering their growth within Michigan.  The Accelerate Michigan Innovation Competition targets mid-to-late-stage business start-ups with potential to generate an immediate impact on Michigan's economy, as well as student concepts with longer-term business viability.  With more than $1 million in cash winnings, plus in-kind awards of services, staffing and software, the Accelerate Michigan Innovation Competition is the world's largest business plan competition.  Deadline: Corporate 10/6/2010 Student 10/22/2010 [link]
Phil McKinney Newsletter
Join the newsletter to receive the latest updates in your inbox.
Comments