Does being like Steve Jobs and being harsh with your staff get you better performance?
The late Steve Jobs was the visionary who took Apple from the office desktop to the user's back pocket. His reputation on stage was as a hard-charging, success-driven leader, and his audience responded with cheers and fist pumps as customers flocked to buy his latest brainchild. What was his secret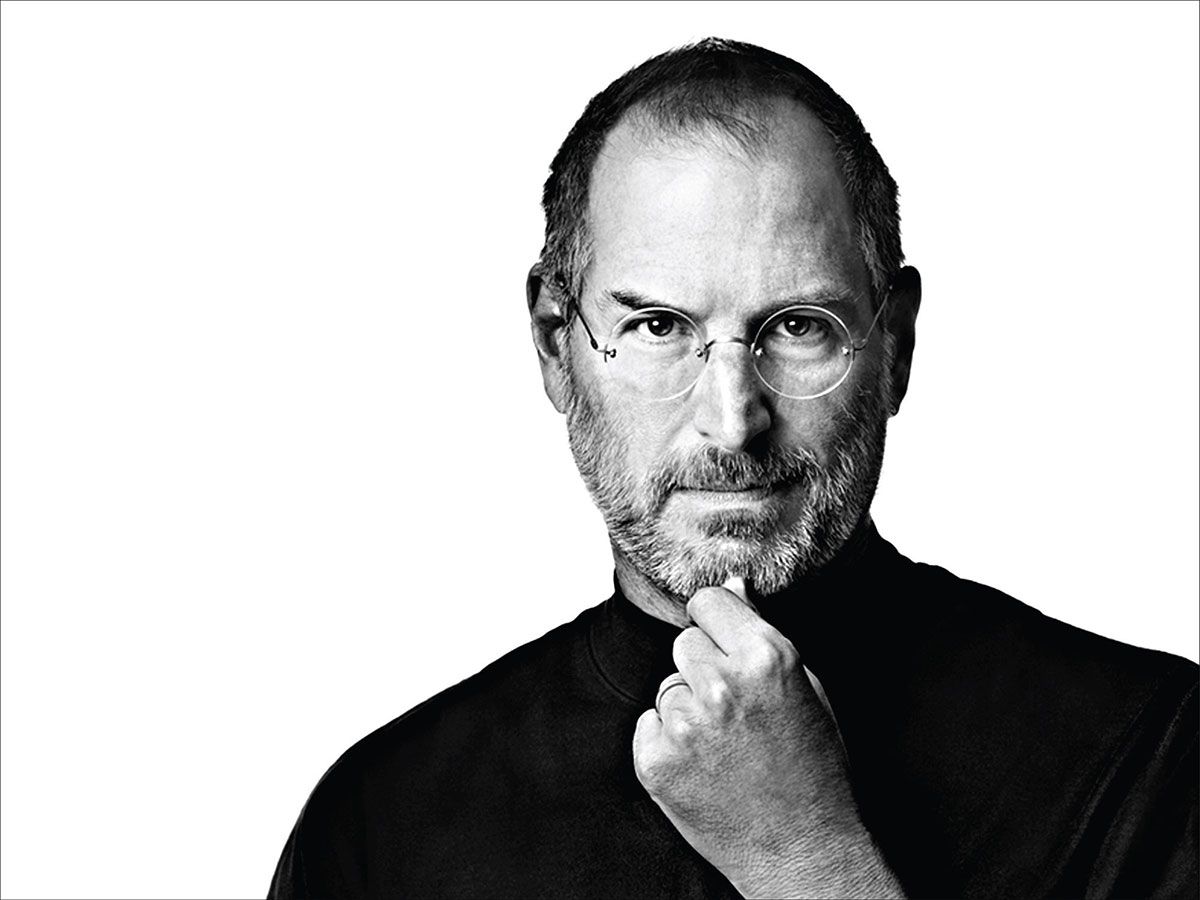 The late Steve Jobs was the visionary who took Apple from the office desktop to the user's back pocket. His reputation on stage was as a hard-charging, success-driven leader, and his audience responded with cheers and fist pumps as customers flocked to buy his latest brainchild. What was his secret to driving his team to better performance?
Better Performance By Being A Harsh Boss?
Unfortunately, Jobs also had a reputation for rudeness and harsh treatment of his employees according to a New York Times piece. Apparently, he could be downright nasty to people when it simply wasn't necessary.
There are two sides to every story, of course. Steve Jobs may have been an abrasive boss, but he was also a devoted family man. Our sons competed against each other in fencing, and he was at every competition. That really impressed me. We would chat and while I was aware of his reputation, I never saw it and I got the sense of an interesting, creative guy – who was, obviously, juggling more goals and obligations than most other parents at those competitions.
Jobs's self-confidence arose from his belief that he was actually making a difference. He eschewed focus groups and market research and stood steadfastly against opposition. He could have retired as a multi-millionaire in 1985 after he was fired from Apple, but instead he went on to create Pixar and NeXT. Back at Apple, he went on to transform the computer, music, and mobile phone industry. Clearly, Steve Jobs was one of those "can't not do" innovators. If he wasn't working toward his next big idea, he wasn't happy.
Are Kindness and Balance Incompatible with Visionary Leadership?
Steve Jobs had a great ability to inspire through personal example, even if he often lacked interpersonal skills and compassion for his employees' emotional needs – though, to be fair, his successors claim he matured quite a bit as a leader in his later years. But how much better a leader would Jobs have been if he could have been more sensitive from the beginning to the people who made him great? Again, it is all a matter of balance, and Jobs had much more to balance than the average leader while achieving a better performance than his competitors .
What causes some successful leaders to become insensitivity? Does being relentlessly rough on employees elicit better performance? Are visionary leadership and life balance incompatible concepts?
The answer to the first question could be related to just how hard overachievers can be on themselves. Their negative self-talk and chastising can be relentless and unforgiving as they constantly demand more from themselves. No achievement or accolade is ever enough. And when things are not progressing, their subordinates might bear the brunt of this hurtful inner critique.
This is unfortunate, because people are the soul of an organization. They can work for a harsh boss and endure rebuke and disapproval, and may simply be inspired by a visionary like Steve Jobs and get their personal satisfaction elsewhere. On the other hand, what if Jobs had been a bit easier on himself and treated everyone accordingly? Could it be that a talented employee with endless potential left because of the lack of a simple thanks for a job well done? It's been demonstrated over and over that fear and anger don't make for the most productive employees – workers who feel safe to experiment and sometimes fail generally produce more interesting, important innovations in the long run. In my opinion, harsh treatment doesn't push teams to better performance over the long term.
This is all well and good, but it is the rare leader who can effect the kind of revolutionary change that Steve Jobs did while maintaining balance in other aspects of their lives. Your average corporate manager has a tough time with balance – so it's not surprising that the head of one of the largest, most historically innovative companies on the planet struggled with it too.
Time runs out on all of us, and we must achieve the balance between personal success and enriching the lives others.

Phil McKinney
Why Obsession Isn't Always a Good Thing
What differentiates an abrasive person of vision from the rest of us? The characteristic of obsession provides one answer. Someone who is obsessed has typically abandoned balance and a sense of proportion in favor of an unrelenting quest for achievement. That obsession often manifests itself in long hours on the job, a harsh and unrelenting management style and neglect of the personal details of their lives, which recharge the batteries and are the reason they go to work in the first place. Our culture tends to idolize people who are obsessed with their work – but that kind of obsession usually isn't sustainable.
Time runs out on all of us, and we must achieve the balance that not only promotes personal success, but also enriches the lives of both our colleagues and our families. If time is nature's way of keeping everything from happening at once, it follows that allocating a balance between our work and our personal lives is the most efficient path to complete success.
The path to success is measured only partially by the amount of wealth and accomplishments we amass. Andrew Carnegie, for example, is remembered more for his humanitarian work than his noisy, unsafe steel mills. Then there was Alfred Nobel, whose promotion of peace and the arts and sciences lent his name to the coveted Nobel prizes. Nobel was an armaments manufacturer, a fact not so well known.
How to Achieve a Healthier Work-Life Balance
We don't all have the wealth and responsibilities of a Steve Jobs or an Andrew Carnegie, but we can achieve a healthier work-life balance that will make us easier on ourselves, our colleagues, and our loved ones.
We can start, as mentioned above, by being kinder to ourselves and transferring that feeling to others. After all, bumps along the road and even outright failure are essential for developing the best possible product. If you haven't failed, you're not learning. Internalizing that truth can lead to a better attitude that not only improves the quality of one's work, but also the quality of one's life and relationships.
Learning to relax and let go sometimes is not weakness or laziness – it's an essential quality in the best leaders, Steve Jobs and the others mentioned in that Times piece notwithstanding. Schedule in time to recharge if you can't seem to find it any other way. Surround yourself with people you trust to do as good a job as you and delegate certain responsibilities. This allows you to focus on your core competencies while leaving time for family, rest, exercise, and other pursuits – all of which contribute to quality work.
Steve Jobs and Balance
Leaders like Steve Jobs, who died far too soon from pancreatic cancer at age 56, are under immense pressure to continually innovate and succeed, while also, like all of us, needing to maintain our family lives and relationships. It is important to create actual balance in our lives even as we devote so much passion and energy to our work. Both can benefit in the end.
Phil McKinney Newsletter
Join the newsletter to receive the latest updates in your inbox.
Comments