A Book for Innovators and Entrepreneurs
In "How I Built This," Guy Raz takes readers on an inspiring journey through the lives of some of the world's most successful innovators. Raz expertly captures each person's story and shares valuable lessons that readers can apply to any setting or idea.
If you are a regular reader (or a
subscriber to the newsletter
), you know I rarely do product, book, or tool recommendations. This is that rare exception. And depending on your feedback, I may do more in the future.
Last week, I came across a book that was recommended to me by Audible. Have you ever had one of those books that is a true page-turner? It is Guy Raz's "How I Built This." Once I started listening, I couldn't stop. I found myself sitting in parking lots listening until the end of the chapter.
"How I Built This" by Guy Raz
Guy's book is an inspiring look into the lives of some of the world's most successful entrepreneurs and innovators. Through interviews with these innovators, Guy Raz provides insight into their journeys and reveals the secrets to their success.
The book begins with a brief introduction to Guy Raz himself, as well as his own entrepreneurial journey. It then dives into entrepreneurship and innovation and how it has changed. To expand on the concepts, he shares the stories of each entrepreneur, exploring their journey from idea to success.
Raz does an excellent job of capturing each entrepreneur's story while providing practical advice for aspiring entrepreneurs. He highlights key moments in each person's journey that helped them succeed and offers valuable lessons that can apply to any business venture. For example, he emphasizes the importance of having a clear vision for your company or product; understanding your customer base; building relationships with partners; taking risks; staying focused on your goals; and learning from failure. His insights are invaluable for anyone looking to take an idea and start their business or take their existing venture to the next level.
Overall, "How I Built This" inspires aspiring entrepreneurs or innovators. The stories provide valuable lessons that can be applied in any business setting while also giving readers a glimpse into what it takes to build something from nothing. Whether you're just starting out or have been in business for years, this book will help you better understand what it takes to succeed in today's competitive market.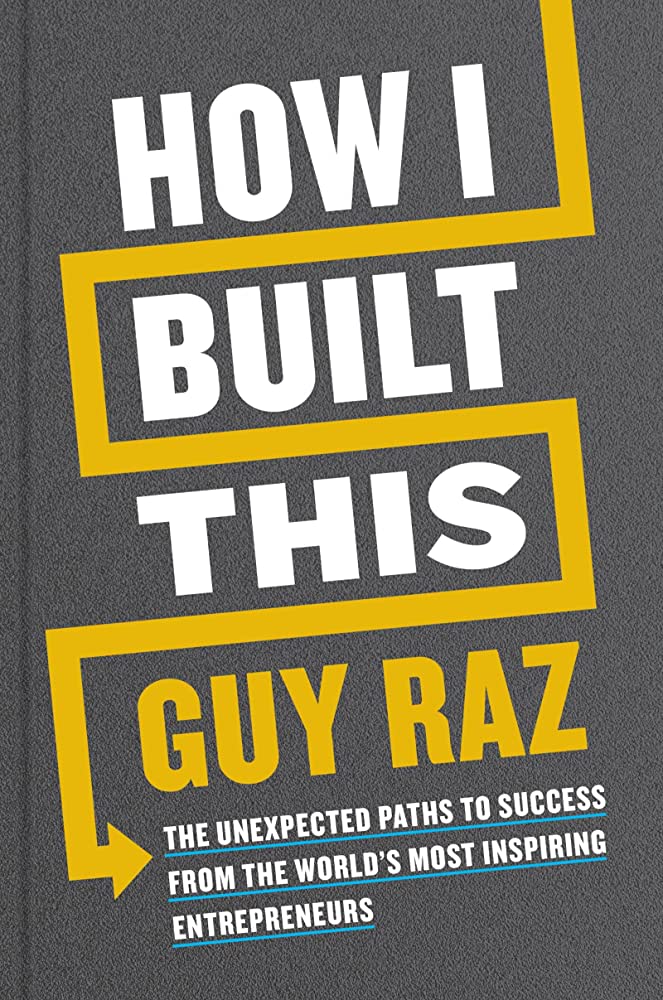 How I Built This by Guy Raz
"How I Built This" by Guy Raz is an inspiring book for innovators and entrepreneurs. Through interviews with some of the world's most successful business leaders, Guy Raz provides readers with a unique insight into how these iconic brands were built.
Order Today on Amazon
Phil McKinney Newsletter
Join the newsletter to receive the latest updates in your inbox.
Comments