Moving – Moving – Moving
It's moving time — finally!!  I'm in Virginia for a few days to finish up some last minute things around the house so that my wife can finally move to California.  It's a 72 hour sprint to get everything done so that I can board a plane on Sunday and my wife and father-in-law can […]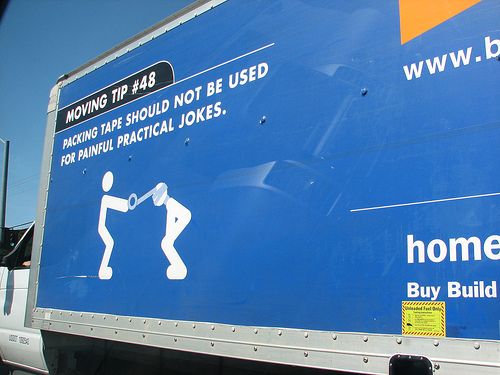 It's moving time — finally!!  I'm in Virginia for a few days to finish up some last minute things around the house so that my wife can finally move to California.  It's a 72 hour sprint to get everything done so that I can board a plane on Sunday and my wife and father-in-law can start driving.   I know – I know — your going to bust my chops for making my wife drive while I get on a plane.  That's what I call planning!!
While going through some old boxes, I came across some stuff that brought back some memories along with causing me to ponder.  Memories of the stages in my career (old IBM punch cards, old floppy disks with source code on them of which I don't own a machine that can read floppy disks!!), my first product that I did from the ground up (called PCBoot) — and pondering how I ended up where I am today.
Looking back has also caused me to reflect on how little things have changed.  Its still hard to get from an idea to a shipping product.  It's still a blast working in a high performing team that is going to change the world.  Its still frustrating when management gets in the way.  What has changed is the ability to research and collaborate with others on your ideas.  Years ago, ideas were a solitary urge.  Now you can share the urge with others and have them join in the fun given the power of the web.
I had better get back to the move as my wife hasn't realized that I've snuck into my office to write this post.  Who knows what else I will come across.
Phil McKinney Newsletter
Join the newsletter to receive the latest updates in your inbox.
Comments