Slides from Innovation Tour presentation
Below are the slides I used during a recent dinner speech I gave for the Innovation Tour hosted by Brainreactions.   For long time listeners of the podcast, you will recall that I did an interview with the founder of Brainreactions (Anand Chhatpar) in one of the first podcasts.  At that time, Anand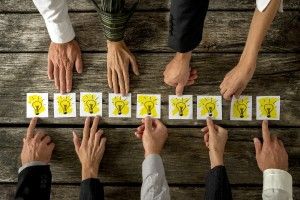 Below are the slides I used during a recent dinner speech I gave for the Innovation Tour hosted by Brainreactions.   For long time listeners of the podcast, you will recall that I did an interview with the founder of Brainreactions (Anand Chhatpar) in one of the first podcasts.  At that time, Anand was a student at the University of Wisconsin and running Brainreactions as a part-time effort.  He has now graduated and is running Brainreactions full-time.
If you would like the original Powerpoint, please drop me an email.
Enjoy ….
Phil McKinney Newsletter
Join the newsletter to receive the latest updates in your inbox.
Comments