Technology And Woman
During a breakfast I hosted at CES, I shared my view of the role of woman in deciding what technology gets purchased. Radiris over at Hardware Geeks posted about the story I shared in an interesting perspective comparing the reaction woman get at CES and AEE (Adult Entertainment Expo – the "porn" sh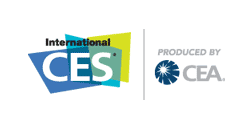 During a breakfast I hosted at CES, I shared my view of the role woman play in deciding what technology gets purchased.  Radiris over at Hardware Geeks posted about the story in an interesting perspective comparing the reaction woman get at CES and AEE (Adult Entertainment Expo – the "porn" show that was also in Las Vegas).
Why the AEE is better than CES
The story I shared comes from my spending time most weekends in Best Buy watching people buy technology.  The "story" goes like this:


A husband and wife are standing in front of the wall of TV's trying to figure out which they should buy.  The husband goes into "sell" mode by listing off the technical specifications (50", 3 HDMI connectors, 4 ms refresh, etc) expecting that will be enough for her to be convinced.  The wife stands there, listens and looks at the options before finally make the simple comment of "..it doesn't match the furniture".  Who wins?  The wife 100% of the time …


The lesson …
Don't assume you know who makes the decision when it comes to your customer buying your product or solution.
(Thanks Radiris and Michael)
Phil McKinney Newsletter
Join the newsletter to receive the latest updates in your inbox.
Comments