Never Forget 9-11 Memories of Charles Falkenberg
If you are a regular reader of the blog, you know it is my policy to avoid mentioning companies and specific individuals … this is a special case – I want you to know Charles Falkenberg. Charles was the Director of Research (CTO) for ECOLogic – a small company based in Washington DC where I […]
If you are a regular reader of the blog, you know it is my policy to avoid mentioning companies and specific individuals … this is a special case – I want you to know Charles Falkenberg.
Charles was the Director of Research (CTO) for ECOLogic – a small company based in Washington DC where I served on the Board of Directors. Charles was incredibly brilliant and the work he did in data visualization for earth data allowed ECOLogic to grow and expand including spinning off companies (e.g. Datazen) to commercialize the research from Charles and his team.
Charles and his family (Dana Falkenberg (3), Zoe Falkenberg (8) and his wife Leslie) were on the American flight that hit the Pentagon. They were in transit to Australia, where Leslie would be a visiting professor. Charles asked for a leave of absence but instead, the company asked him to continue his research … from Australia. In his last week, he cleaned out his office so that someone else could use it while he was gone. The response from his co-workers was "no" —  his office would wait for him when he got back. He still packed it up, just in case someone needed to use it while he was gone.
Here is a video tribute that was put together to memorialize the Falkenberg family 9/11.
With 9/11 upon us and the fact that I'm on the east coast, I made a special trip to the 9/11 Pentagon Memorial.  When I came around the corner of the Pentagon and saw the memorial, the impact was profound. Each person who perished has a bench with their name.
The benches are organized by year of birth. As a result, Charles' youngest daughter, Dana Falkenberg, is the first bench you see when you enter the memorial.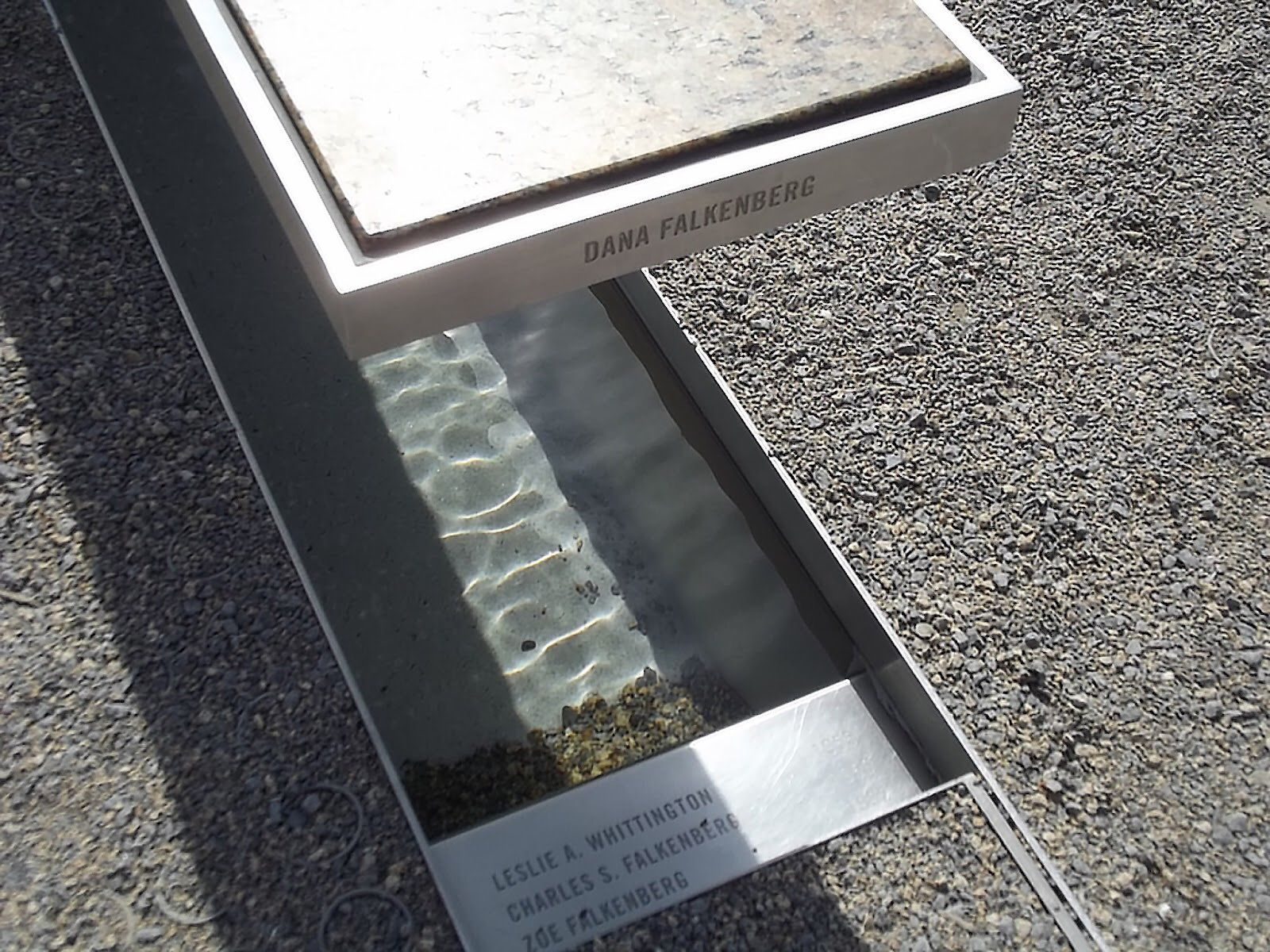 Charles Falkenberg – you are missed.
I can't easily explain the emotion I felt when I saw their benches … the memories of that day all came rushing back …
Update: 9/11/2020 — Re-post of the original from 9/11/2008
Phil McKinney Newsletter
Join the newsletter to receive the latest updates in your inbox.
Comments