Don't hang your need for innovation on the false hope of serendipity
In a recent survey of senior executives, 91% say that innovation is very important or highly important to the success of the organization.  At the same time, only 37% of those same executives say they have confidence in their process/methodology for innovation.  In the 7 Immutable Laws of Innovation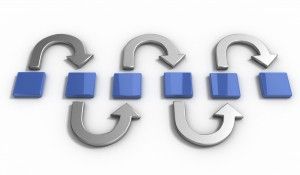 In a recent survey of senior executives, 91% say that innovation is very important or highly important to the success of the organization.  At the same time, only 37% of those same executives say they have confidence in their process/methodology for innovation.  In the 7 Immutable Laws of Innovation, the law of process says:
For some reason, there is this belief that you can't put a process in place when it comes to innovation.  The alternative is to wait for that aha moment or maybe a slip in the bathtub to have that next great idea.
Innovation, like any critical activity, can benefit from a process that supports the objective without turning into a heavy burden.  When I talk about innovation processes, I'm not talking about just brainstorming.  So what does an innovation process look like?
The process that I've used for years is one I call FIRE.  FIRE stands for:
Focus: By focusing the area for search (e.g. customers, products, etc), you focus energy and passion.  Otherwise, the innovation process turns into a global search of the invisible.
Ideation: Through the use of better questions, the ideation process that generates a high quality and quality of ideas that can lead to killer innovations.
Ranking: To ensure that the best ideas move forward, discipline the team to rank the ideas that result from ideation sessions.  The objective is not to generate a large number ideas, but to identify the best ideas.
Execution:  Ideas without execution are a hobby.  Enough said.
There is no such thing as the perfect innovation process that if implemented guarantees success. The key to success is to  create a process that works for your organization.  Talk to leaders in the space and rip off the best ideas.  Don't be afraid to experiment.
One word of advice, once you have what you believe is the perfect process, then change it.  Don't be afraid to continually innovate the way you innovate.
Other posts on the 7 Immutable Laws:
The 7 Immutable Laws of Innovation
Phil McKinney Newsletter
Join the newsletter to receive the latest updates in your inbox.
Comments