Surplus of Tech Workers and Culture of Openness Support Innovation in Finland
In 2014, Finland-based Nokia was sold to Microsoft, who promptly laid off 18,000 workers, mainly in Finland. This came on the heels of 10,000 Nokia layoffs in 2012. Nokia's story is an unfortunate one, which I've discussed before. But the really interesting part is how Finland recovered from that cr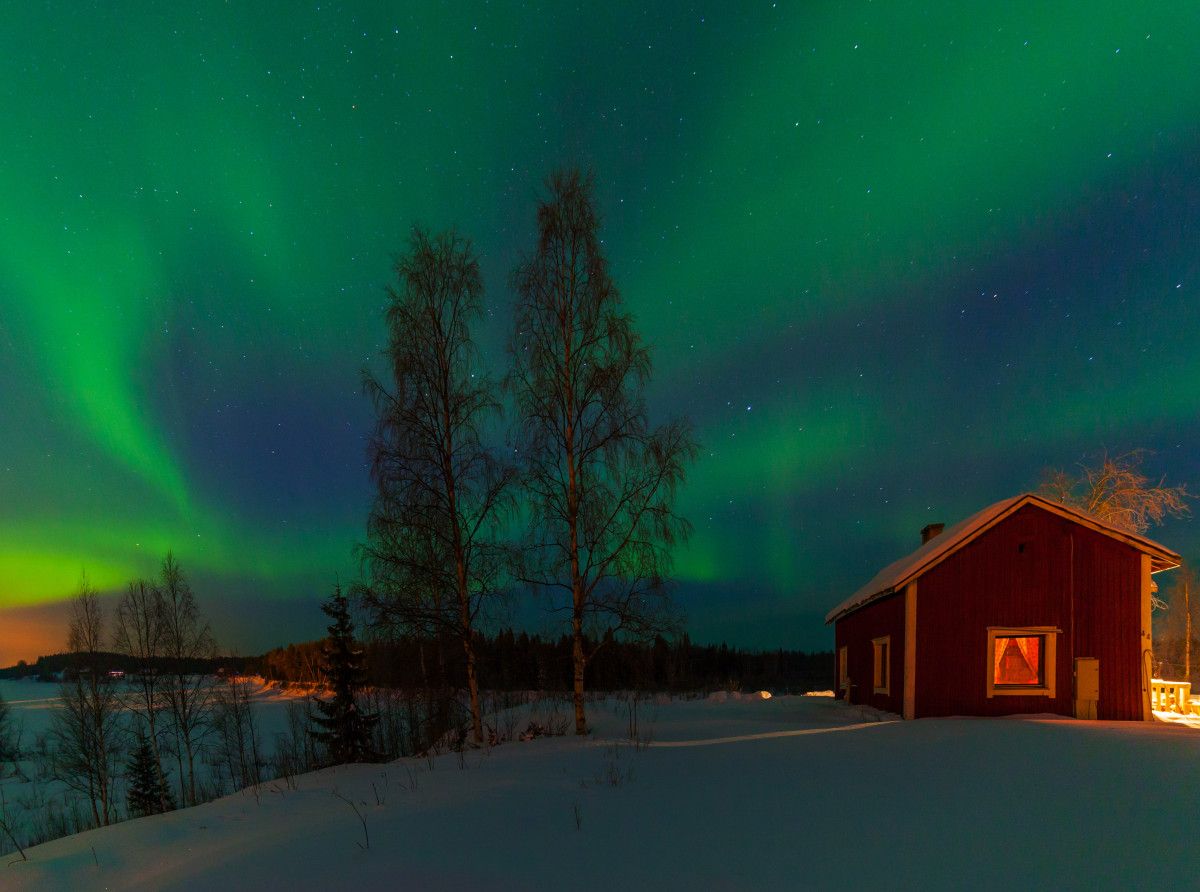 In 2014, Finland-based Nokia was sold to Microsoft, who promptly laid off 18,000 workers, mainly in Finland. This came on the heels of 10,000 Nokia layoffs in 2012. Nokia's story is an unfortunate one, which I've discussed before. But the really interesting part is how Finland recovered from that crisis: the various efforts that have put it back on top in terms of global innovation, and its programs that could serve as models for other nations around the world.
Finland was ranked fourth in Bloomberg's 2015 innovation index, beat only by South Korea, Japan, and Germany. So what makes this small nation such an innovation powerhouse?
Finland's crisis turned into its greatest strength: a huge number of unemployed tech workers who launched start-ups.

Phil McKinney
Proactive Government Intervention in Finland Created "Soft Landing" During Crisis
The Nokia crisis of a few years ago could have spelled doom for Finland's economy and hopes of future innovation. Thousands of skilled tech workers were left unemployed, but quick action by the Finnish government helped mitigate the crisis. According to Business Day Live,


In part, the relatively soft landing among workers is a result of efforts by the Finnish government. Just as Nokia began to lay off employees, politicians started providing state grants, entrepreneurship programmes and other training to help the thousands of laid-off tech workers start their own companies.


The result has been one of the hottest startup scenes in the world, especially focused around gaming. Finnish company Rovio is behind the massively popular game Angry Birds, for instance. Finland's greatest crisis turned into its greatest strength: after Nokia's demise, a huge population of talented tech workers were free to become their own bosses and use their knowledge to diversify the country's tech scene.
Finland's government is heavily involved in its innovation system, which TechCrunch points out makes it somewhat difficult to predict the stability and longevity of the startup scene into the future. However, Finnish entrepreneurs have benefited greatly from the government's focus on innovation, research, and education.
Finland has invested heavily in this knowledge economy, making it a centerpiece of national policy over the last several years. The Research and Innovation Council is a government entity chaired by the Prime Minister, and charged with following the nation's innovation trends and making recommendations to the government on how to support research and innovation in the country.
It also helps that Finland's public education system is one of the most successful in the world, largely because the government decided decades ago to invest a large amount of resources in it and demand excellence from its teachers. Educators are selected from the top 10 percent of university graduates and are required to earn a master's degree. There are barely any standardized tests. And Finland's highly educated society is one foundational aspect of its new found success in the tech scene.
While some in Finland see government involvement as dangerous, and Finland's system not completely ideal for entrepreneurs and innovators, the government's focus on innovation has yielded interesting and successful results in areas besides the tech startup scene.
Innovillage Promotes Openness and Collaboration
Finland's Innovillage is a reform effort intended to inspire cooperative development and learning in an open environment that makes change possible. Finland's goals also favor dissemination of development project results to anyone.
The Innovillage is an online setting that hosts and facilitates collaborative development projects in the area of health and welfare, or what we might describe as social development. The Innovillage was created in 2007 as a national innovation project under the auspices of the National Institute for Health and Welfare, the Association of Finnish Local and Regional Authorities, and the Finnish Society for Social Affairs and Health. The project began in response to the challenges that Finland faced as the result of an aging population, an expected dearth of skilled professionals, and a public sector recession. Construction that began in 2009 took five years to complete because all of the stakeholders' ideas and concerns were taken into account by the project from its inception and at every phase. Since the beginning of 2014, Innovillage has been part of the activities of each of the founding organizations.
The Innovillage model is an amalgam of several disciplines, with the goal of reforming practices and moving projects forward to improve the lives of Finland's citizens. Often, local development projects stay localized, even when they experience great success. Innovillage is designed to foster collaboration between health and welfare workers, researchers, and everyday citizens to create the most effective and innovative projects and help them spread beyond local regions.
Generally, the tools in Innovillage are web-based but may also include meetings between people, face-to-face. The web services available through Innovillage encourage cooperative efforts where people work together to find new solutions. The database keeps track of ongoing and completed development endeavors, and also disseminates project information to anyone in an open manner.
Innovillage organizes tutoring and other training tools and events in the effort to improve the methods of creating and developing new service innovations. These are the practical tools that Innovillage provides to developers, such as organizing web workshops.
As of December 2014, nearly 800 development projects were active in the database. There were around 1600 models and their local applications in the development stage. The networks tool comprised over 130 different networks. Innovillage organized hundreds of different workshops and events during the project.
One example of a successful Innovillage project can be found in Taavetinpuisto Park in Helsinki, which now has a section dedicated to helping seniors live healthier lives. Aging Finns can go to the park and use equipment designed to help them improve their balance and strength, to keep them healthier longer. It also provides a social scene that encourages much-needed interaction and stimulation for often-isolated seniors.
Big Challenges, Big Thinking
Finland faces daunting challenges that it shares with most of Europe: an aging population and the relocation and contraction of traditional industries. However, it also has enormous opportunity in the form of its highly educated citizens and government focus on innovation. Finland has ambitious goals for a small country, and so far, it seems to be achieving them.
Contact me to discuss national innovation systems and anything else you'd like to see me discuss on the blog.
Phil McKinney Newsletter
Join the newsletter to receive the latest updates in your inbox.
Comments