Technology and Invention: The Smart Wheel Promises Big Impact for Congested Cities
Previously, I introduced you to the invisible bicycle helmet, a creative safety concept out of Sweden that tucks an inflatable helmet inside a fashionable collar and deploys in a crash. Bicycling enthusiasts have another game-changing invention: the FlyKly Smart Wheel. FlyKly Smart Wheel: The smark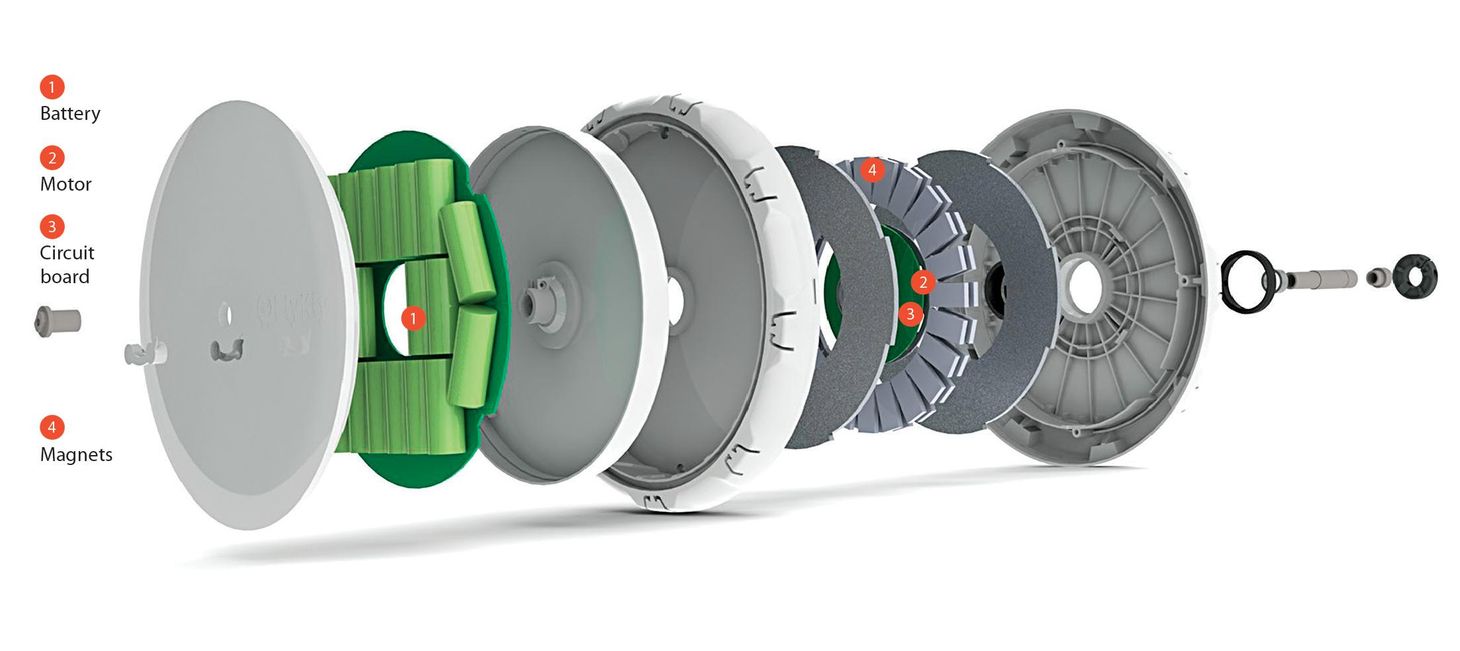 Previously, I introduced you to the invisible bicycle helmet, a creative safety concept out of Sweden that tucks an inflatable helmet inside a fashionable collar and deploys in a crash. Bicycling enthusiasts have another game-changing invention: the FlyKly Smart Wheel.
FlyKly Smart Wheel:
The smark wheel is a removable motorized bike wheel that fits on almost any ordinary bike and allows a rider to travel farther, longer, and with greater ease. Many laud this new technology as an ingenious response to urban congestion and pollution while keeping up with individual lifestyles and lean economic times.
Entrepreneur and innovator, Niko Klansek's, first foray into powered bicycles was FlyKly electric bikes, introduced to the U.S. market in 2011. It was a significant financial commitment for a biker, however. To reach more riders for bigger impact, Klansek envisioned a more affordable option–a way to transform an ordinary bike into an electric one. His New York-based team called on the power of the people via a Kickstarter campaign. The people responded. The original $100,000 fundraising goal was surpassed seven times, raising over $700,000 in total.
The more affordable Smart Wheel allows greater flexibility for an increasing number of riders who may choose if, when, and how much pedal assist to use. With less exertion on the part of the rider–and therefore, less chance of arriving at a meeting, date, or social gathering a sweaty mess–more casual and serious bikers are likely to embrace the Smart Wheel as a viable option for everyday transportation. This means a bigger social and environmental impact.
As more and more individuals choose the Smart Wheel (and judging by the response to the Kickstarter campaign, there is significant interest), the urban city view may change from smog and traffic jams to one of clear air and the easy flow of people out riding their bikes.
The FlyKly Smart Wheel is another impressive example of how innovations in technology change the world around us. Contact us with more creative ideas that we can share with our readers!
Phil McKinney Newsletter
Join the newsletter to receive the latest updates in your inbox.
Comments