Thinkpak: More Than Just a Brainstorming Too
Did you know that traditional brainstorming methods often lead to repetitive ideas? Discover this innovation tool that fosters innovative thinking while creating a fun-filled team-building experience.
Are you finding it challenging to generate fresh, innovative ideas? Are your brainstorming sessions falling flat? Or perhaps you're merely looking for a creative spark to ignite your problem-solving skills? Enter Thinkpak: A Brainstorming Card Deck. This ingenious tool supercharges your creative process and takes your idea generation to the next level.
With 56 uniquely designed cards, each one packed with thought-provoking prompts and questions, Thinkpak is not just a card deck; it's a veritable treasure trove of inspiration. Every card is meticulously crafted to stimulate your brain and encourage out-of-the-box thinking. The deck covers various categories and topics, ensuring that no matter the problem, there's a card to kick-start your creative juices.
But what exactly makes Thinkpak so special? Why not stick to old-fashioned brainstorming methods? Well, let me ask you this: How many times have you found yourself stuck in a creativity rut, circling the same tired ideas over and over again? With Thinkpak, those days are long gone.
This deck offers a fresh perspective on brainstorming. It encourages divergent thinking, pushing you to explore countless possibilities before zeroing in on the best solution. It's not just about generating a multitude of ideas; it's about generating a multitude of quality ideas.
Moreover, Thinkpak is an excellent tool for team building. It fosters open communication, promotes active participation, and creates a fun, engaging atmosphere. After all, who said brainstorming has to be boring?
In essence, Thinkpak: A Brainstorming Card Deck is more than just a tool; it's a catalyst for creativity, a facilitator for innovation, and a game-changer for problem-solving. Whether you're an entrepreneur, a creative professional, or simply someone eager to enhance your thinking skills, this deck is your ticket to a world of endless possibilities.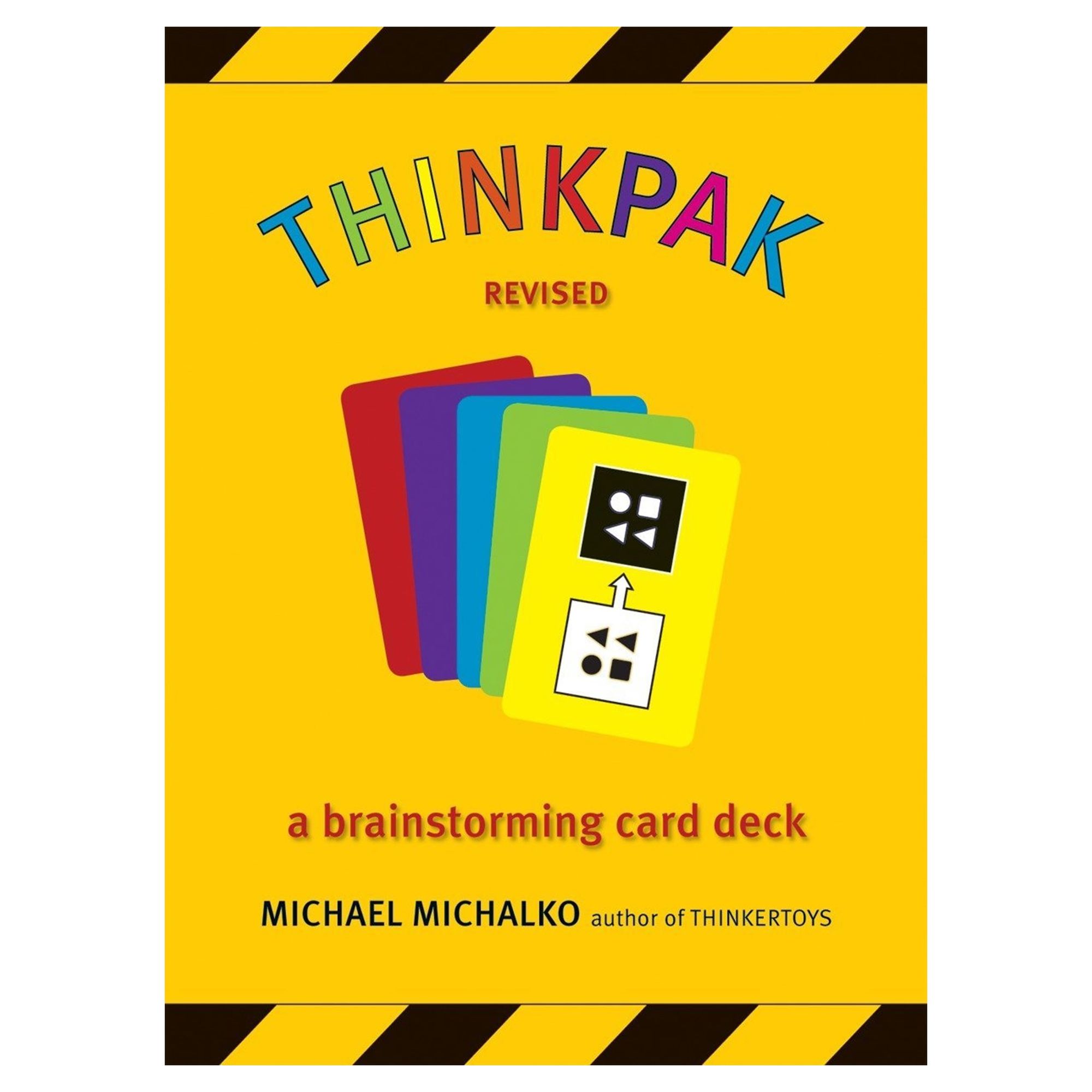 Thinkpak: A Brainstorming Card Deck
Discover the key to unlocking your creative potential with Thinkpak: A Brainstorming Card Deck. Say goodbye to tired, circular brainstorming sessions and tap into a reservoir of original, quality ideas. Designed with ingenuity, Thinkpak offers 56 unique prompts to stimulate your thought process and inspire innovation.
Ditch the traditional brainstorming methods and embrace this game-changer for problem-solving. Perfect for entrepreneurs, creative professionals, or anyone looking to enhance their thinking skills,
Thinkpak is your ticket to a world of endless possibilities.
Order via Innovation.Tools
Phil McKinney Newsletter
Join the newsletter to receive the latest updates in your inbox.
Comments