A Unique Innovation: A Microscope that Fits in Your Shirt Pocket
When Manu Prakash took his idea to Bill and Melinda Gates, he probably encountered no small amount of skepticism.  His innovation?  A paper microscope that weighs less than a few coins, fits in your pocket and costs about one dollar to manufacture. He named it the foldscope. But Prakash had done his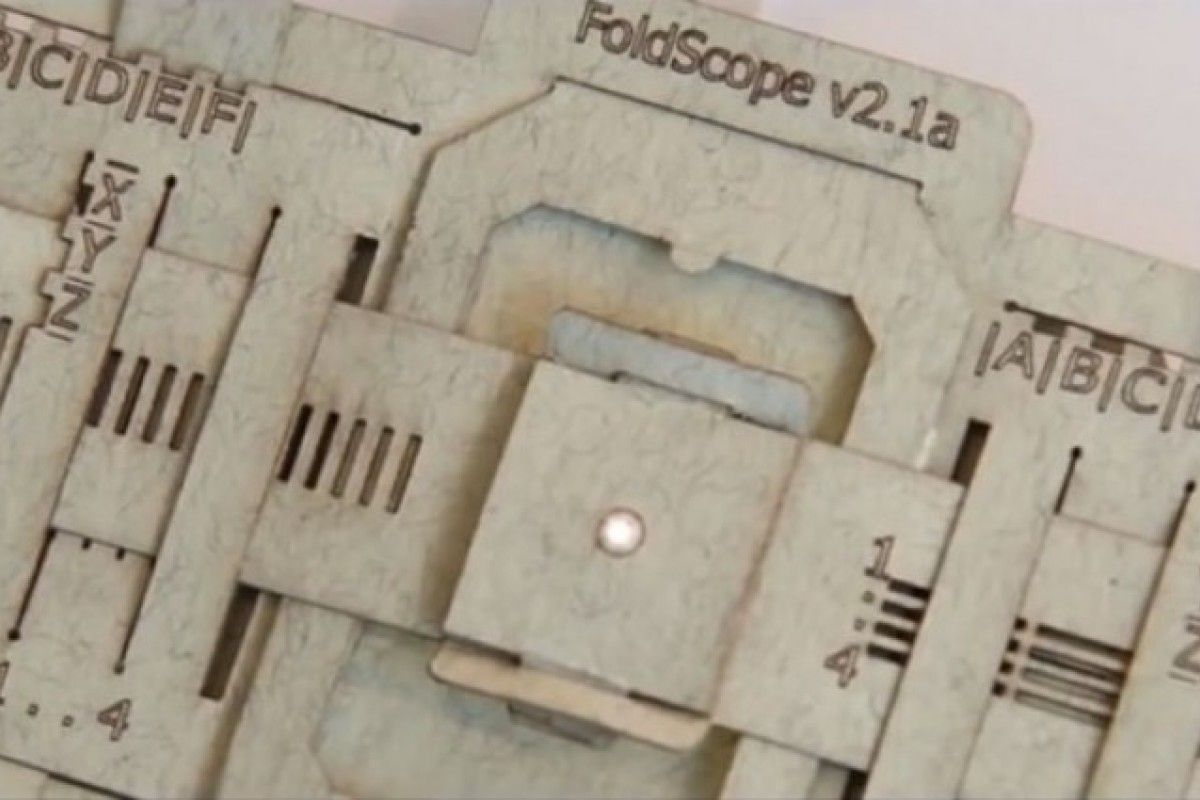 When Manu Prakash took his idea to Bill and Melinda Gates, he probably encountered no small amount of skepticism. His innovation? A paper microscope that weighs less than a few coins, fits in your pocket and costs about one dollar to manufacture. He named it the foldscope.
But Prakash had done his homework, and so was able to convince both the Gates Foundation and Gordon and Betty Moore to jump in with funding of $100,000 and $700,000, respectively. That was enough to push 10,000 of his Foldscopes off the assembly line and into beta testing.
An Idea Can Change the World
Prakash dreamed up his Foldscope during travels through Thailand. There, he noticed how hard it was for healthcare workers to drag heavy microscopes to rural villages, and how easily those that survived the long trips were damaged. He wondered if it would be possible to develop something lighter in weight, cheaper to manufacture and less likely to be damaged. From those initial speculations came a good deal of research and, ultimately, a design plan.
What Prakash ultimately developed promises to have a significant impact on diagnosing and treating disease throughout the Third World. It is a technologically-sophisticated product which, in spite of its small size, can magnify objects by 2,000 times and achieve a resolution sufficiently powerful to diagnose a wide range of diseases, such as malaria, tuberculosis and sleeping sickness. It is easily assembled, works without external power, and is water resistant.
Features of the Foldscope Microscope
Unlike conventional microscopes, the Foldscope resists damage if dropped or stepped on, a significant advantage in Third World healthcare. Because of its modular construction, users can easily replace any parts which do get damaged or swap out parts to achieve specific modifications. It can even be transformed into a projector with the simple addition of an LED to advance education and training.
The Foldscope isn't yet available on the market, but Prakash is already planning his first commercial production—a total of 50,000 of his mini-microscope in partnership not with a scientific manufacturing giant, but rather a greeting card company. Prakash says he can picture a time when his Foldscope is so widely available that virtually everyone will have one, and where uses range from detection and diagnosis of disease to education and training. Assuming he's right, the impact of this product innovation could be huge.
Innovations like this one always start with great ideas, but those ideas needs nurturing, and frequently funding to succeed. If you truly believe you have something unique (a killer innovation), then check how we can work together.
Phil McKinney Newsletter
Join the newsletter to receive the latest updates in your inbox.
Comments