Ignore The Obvious speech on Innovation at Argyle Executive Forum (slides)
This morning I gave a keynote at the Argyle Executive Forum event in NYC.  The title of the talk was "Ignore The Obvious" covering a wide range of areas to help the audience better understand and use innovation as a competitive advantage: Doing the obvious is what everyone expects Doing the obvious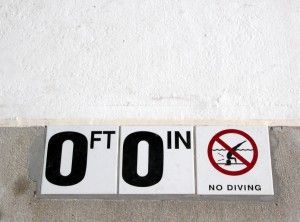 This morning I gave a keynote at the Argyle Executive Forum event in NYC.  The title of the talk was "Ignore The Obvious" covering a wide range of areas to help the audience better understand and use innovation as a competitive advantage:
Doing the obvious is what everyone expects
Doing the obvious is average which means its boring and who wants to be boring
To ignore the obvious, you need to think differently.
Our brains are wired to avoid risk … think of the feeling you get leaning over the edge of a cliff
Innovation is a risk and people will avoid it out of "fear"
One major roadblock for innovation is the "corporate hairball" .. the rules and assumptions that build up over time
The corporate anti-bodies are part of every organization with the self defined charter to protect the organization from risk (violating the "rules")
The key to challenging the corporate hairball, the anti-bodies and to be successful in innovation is ask questions
Not just any questions but killer questions
Phil McKinney Newsletter
Join the newsletter to receive the latest updates in your inbox.
Comments