Smart Touch Wall
The Smart Touch Wall resulted from a personal ask from Richard Edelman to create the technology for the lobby of Edelman's new headquarters at 250 Hudson St, New York.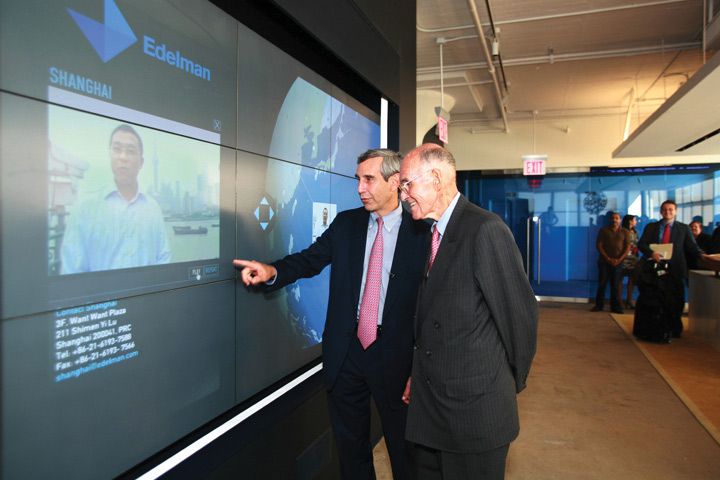 Background
Richard Edelman, CEO of the world's largest private PR firm Edelman, reached out and asked me to contribute to the design and technology of the lobby for Edelman's new headquarters at 250 Hudson St, New York. Richard knew I had started college as an architecture major and had a growing reputation for integrating technology, experience, and design into physical spaces.
Objective
The challenge was to:
Create a highly functional and efficient lobby that conveyed the Edelman brand
Design in an experience that conveyed innovation and leading-edge
Create a WOW for the visitors when entering the lobby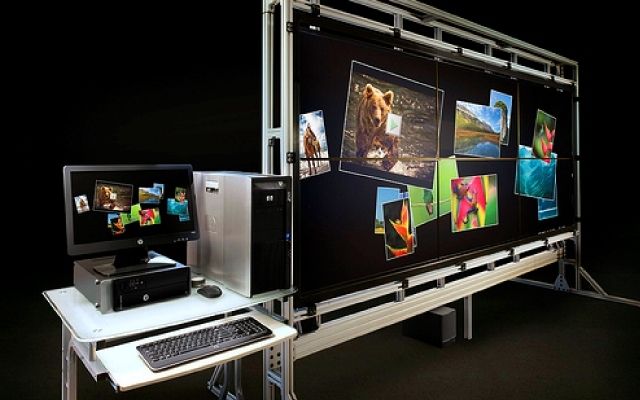 Description
The centerpiece of the lobby was the first generation of a display 'wall' or smart wall. It is not one giant screen, but six—a cluster of Micro-Bezel digital displays. This would allow the use of off-the-shelf technology with ease of maintenance and repair.
Each one has 1366 x 768 pixel resolution, and in their 3×2 configuration, they offer a combined "ultra-high resolution" of 4098 x 1536 pixels. Together, the wall supports 32 simultaneous touchpoints and is protected by 2mm-thick Corning Gorilla Glass to prevent those with unusually heavy fingers from breaking it all too easily.
The media displayed on the wall is handled by a workstation using standard tools (Adobe, Microsoft, etc.). We designed it not to require special custom tools/solutions to ensure it had a long "shelf life" — future-proof.
Current Status
The Edelman prototype was turned into a product that HP shipped under the brand VantagePoint. They later sold it to a partner who markets it as a "digital signage" solution.
The above video is a tour of the Edelman HQ at 25 Hudson in NYC. The lobby and Smart Wall are shown in the first few minutes of the video.
Phil McKinney Newsletter
Join the newsletter to receive the latest updates in your inbox.
Comments