Government Funding: Does It Help Or Hurt Innovation?
Governments around the world are beginning to see just how much the everyday citizen, the small business owner, or a startup can change the world. They understand that it is no longer just the Walmarts and BPs of every industry that have a significant impact on the economy. Innovators can pop up out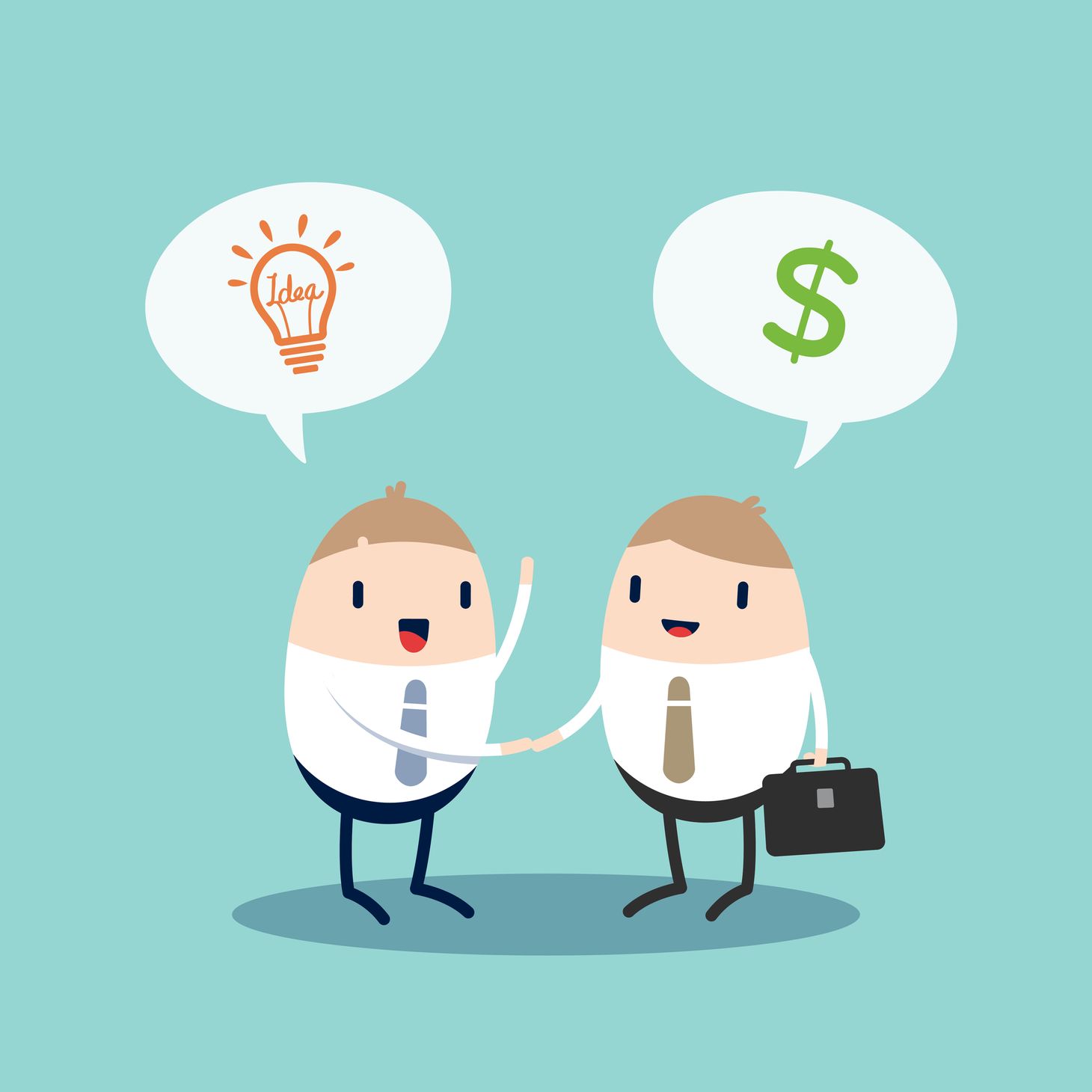 Never doubt that a small group of thoughtful, committed citizens can change the world. Indeed, it is the only thing that ever has.

Margaret Mead
Governments around the world are beginning to see just how much the everyday citizen, the small business owner, or a startup can change the world. They understand that it is no longer just the Walmarts and BPs of every industry that have a significant impact on the economy. Innovators can pop up out of anywhere, and they need to be supported. It is for this reason that many governments have developed ways for government funding of innovation that entrepreneurs, small businesses, and startups can have access to, providing them with the support they need to grow their business and positively impact the economy.
The United Kingdom has Innovate U.K.  Australia has the National Innovation And Science Agenda. Hong Kong has the Innovation And Technology Fund. Just about every government around the world has some sort of program in place to identify and assist innovators in their country to develop their ideas, turn them into a reality, and make a change in the country.
A Personal Experience
This last April, I was invited to teach a series of workshops at the request of the innovation team for the government of New Zealand. Callaghan Innovation is a government agency supporting hi-tech businesses in New Zealand. Through the week I spent with the team in Auckland, I saw how governments can get it right when it comes to funding and supporting innovation.
So how is New Zealand going about it?
Access to Experts: Callaghan connects individuals and companies with the right adviser, partner, mentor or technology provider and give companies access to shared facilities and use their partnerships to help them take an idea to commercial reality.
Commercialization of Ideas: Whether it's lowering the cost of production or managing changing technologies – the end-to-end support provided by Callaghan advisers, researchers, scientists and engineers help commercialize the idea.
Improve Innovation Skills: Callaghan helps build innovation skills and capability so the country is innovation-ready. They offer a range of programs, training and workshops to help improve overall ability to create and commercialize innovations.
Facilitate Innovation Collaborations: Callaghan works with hundreds of innovative businesses across New Zealand so they know the opportunities there are for targeted projects with other businesses, industry associations and research organisations. Reducing costs, solving common industry problems, joining missions to international events, visits to world-class facilities, or widening a leaders personal networks of industry contacts – Callaghan Innovations provides companies every opportunity to collaborate with other businesses for maximum return.
Government Funding: Callaghan oversees a range of R&D grants to add scale, depth and return to a companies R&D investment. Their R&D grants are structured to meet specific business needs – whether it's a young start-up, an established R&D performer, or a program that allows you to bring students on board to assist.
I would suggest that the above elements are what is needed for government funding to work for innovation.
Who Is Getting Government Funding Wrong?
When it comes to the United States' government funding of innovation, there are several way they are failing. In recent years, the government has created a website called challenge.gov. The goal of the website was to invite individuals to participate in solving some of America's and its government's biggest problems, many of which are based around bringing the government into the twenty-first century through the embrace of new technology.
Government entities are invited to post issues that they face and request solutions—from anyone. The best solutions win money. challenge.gov boasts on its website that, since its launch in 2010, $250 million has been given away in prize money. However, recent investigations have brought to light the wastefulness of this new program.
At its core, the success of the program has been measured by how much money has been given away, not by how much benefit any of the solutions have created. It is difficult to find any information about any of the winning solutions, whether they have actually been deployed by the requesting government agencies, and how much good those solutions have brought about.
An additional issue with this program is that little to no governance and oversight is provided to the agencies that post requests on challenge.gov. In other words, they are allowed to judge the submitted solutions however they like. They do not need to employ technical staff to review the submissions.
In short, while the U.S. government is claiming that it wants to innovate and it is paying out hundreds of millions of dollars for innovative ideas, it is neither adequately reviewing those ideas nor checking whether the chosen solutions have positively effected the problem they were meant to solve. This type of short-term thinking can be very dangerous.
Not all is all doom and gloom in the U.S.. The U.S. government has been successful in transferring innovation from its internal programs such as the internet and technologies from NASA.
Another Example Of Who Is Getting Government Funding Right?
The European Union's Horizon 2020 program is their capstone project for encouraging innovation and technological research in the Eurozone. This program is the good example of government funding of innovation getting it right.
One of the reasons that the Horizon 2020 initiative is so successful is that the European Union is taking a cue from Silicon Valley. They have observed the incredible innovations that are coming out of that area of the United States and they have identified that one of the reasons for this is the networking strength that the region has. In order to emulate that quality, the E.U. has set up a website that provides what they call "a digital single market of entrepreneurs". Essentially they see that some of the countries in the European Union are not as connected as others, such as Spain and Italy.
This online space allows entrepreneurs to connect, share ideas, and learn about one another. They also have roadshows and startup events where people on the continent come together. These events create less fragmentation, allowing startups to increase their contacts and sales.
Another attribute of Horizon 2020 that the E.U. is modeling after Silicon Valley is feedback. They understand that innovations need expediency. The global market is more and more competitive. A startup only has so long that it can stay above water before a much bigger competitor overtakes them. Because of this they are appointing independent experts to provide real-time feedback. This allows projects and entrepreneurs to get the best advice when they need it most rather than when it is too late.
Measuring Innovation Success
The innovations that are selected by the E.U. for Horizon 2020 are constantly being monitored and evaluated in order to help guarantee success. It is simply a fact of innovation that the right type of measurement leads to success.
These implementations to the Horizon 2020 program are working. Unemployment rates in E.U. countries that were suffering the most are dropping. Startups in the E.U. are creating between 21% and 55% of new jobs.
In countries like Italy and Spain, where unemployment rates are at 11.5% and nearly 20% respectively, new employment opportunities are essential. And while the Horizon 2020 program is nowhere near a perfect system, it does show that governments around the world are making strides in encouraging innovation.
For more information about innovation and how to use it to your advantage, visit The Innovators Network.
Phil McKinney Newsletter
Join the newsletter to receive the latest updates in your inbox.
Comments